Audvance high-end equipment
PA20 monoraul power amplifiers
The PA-20 wide bandwidth monoraul power amplifiers provide the most natural and uncoloured sound one can imagine. They do not impress with huge power numbers, but they do impress by presenting music the way it is recorded. These amplifiers are balanced, single ended and are way higher biased than regular Class A amplifiers are. We name this Class A+. While the PA-20 amplifiers supply 30 Watts RMS of very pure power into any practical load, they draw over 500 Watts of power from the mains each. The unusual high bias currents are used to create a very linear amplifier that requires no unwanted overall feedback and still has a low output impedance. This linearity results in very low levels of harmonic distortion and practical absence of any other forms of distortion. The PA-20 will drive your speakers to new heights, including low impedance designs. A DC-servo tightly controls the offset on the outputs.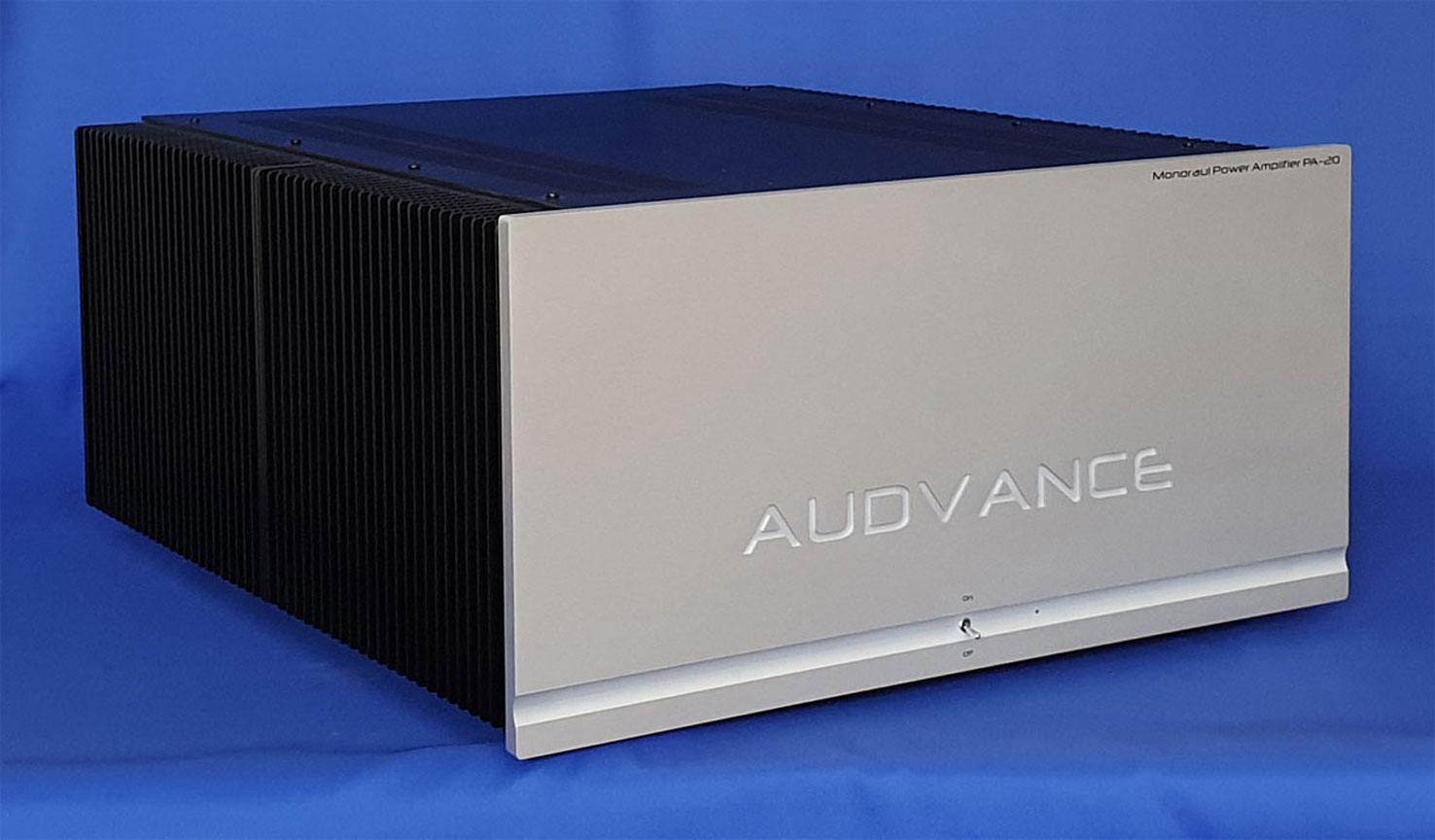 PH-1 Phono Amplifier
The PH-1 wide bandwidth phono amplifier is a dual mono design with separate power supplies for both channels. It will give the best match with any cartridge with its many load settings for both resistance and capacitance. The signal path is built around discrete components only and the signal path is extremely short, resulting in amazing transparency. Overall feedback it not applied in this class-A design. The PH-1 has RCA inputs and outputs only.

CPA-1 Control and Power Amplifier
The CPA-1 amplifier is a combination of a wide bandwidth control amplifier and a power amplifier in one cabinet. It is a balanced design from input to output with a short signal path for the most transparent sound. No overall feedback is applied. It features two balanced inputs. The signals from the three RCA unbalanced inputs are converted in the first stage to balanced signals. All inputs are switched with relays, just like the advanced 24 steps volume control. The power amplifier produces 25 Watts RMS in pure class A per channel. A DC-servo tightly controls the offset on the outputs of the power amplifier. A standby switch is available to lower power consumption during interrupted listening. The amplifier is protected against elevated DC levels on the outputs, excessive output currents and overheating.
The control amplifier can be used standalone by turning the power amplifier in standby and using the preamplifier outputs rather than the loudspeaker outputs. Both balanced and RCA preamplifier outputs are available. As a control amplifier it pairs perfectly with the PA-20 mono power amplifiers or any other power amplifier of your choice.